Japanese Beef Gyudon (牛丼)
Japanese dish, two days in a row! (I know…) I have been secretly missing Japanese food ever since my last trip. I miss the Umami taste in Japanese cuisine (though I  confessed after a while I did miss simple Aussie sandwiches for a break while I was there! ). I miss the simplicity of Japanese dishes that highlight the fresh ingredient of the meal. I miss the simple but yet so flavourful dishes that goes well with a bowl of Japanese rice and keep me filled throughout the day.
In Japan there are many quick meal shops that sells meal in a bowl of rice, such as tempura on rice, sashimi on rice, and not forgetting Gyudon which is beef on rice. It is a perfect way to fill your stomach up especially for a quick lunch. Normally the main ingredients is a protein or vegetable dish. Quote from Wikipedia, Gyūdon (牛丼) or literally beef bowl, is Japanese dish consisting of a bowl of rice topped with beef and onion simmered in a mildly sweet sauce flavored with dashi (fish and seaweed stock), soy sauce and mirin (sweet rice wine). This sweet and salty beef with sauce on rice is definitely a delight.
Recipe of Japanese Beef Gyudon is simple yet full of flavour.
 Ingredients:
300g of beef skirt steak, thinly sliced
1/2 white onion, sliced
1 spring onion (the green part), diagonally sliced
Sauce:

2 tablespoon sake
1 1/2 tablespoon sugar
2 tablespoon mirin
3 tablespoon soy sauce
1/2 cup soup stock (refer Stock)

Stock:

1 piece of 4-inch konbu kelp
a handful of dried bonito flakes
2 cups cold water

Sichimi seven-spice chili lix (optional as toppings)
Red vinegar ginger (optional as toppings)
Steps to prepare Stock:
Wipe konbu kelp with a wet cloth to clean. Do not wash konbu kelp otherwise you'll lose all the flavour.
Place the konbu kelp into a bowl and fill it with cold water just enough to soak it in. Leave it for 20 minutes.
Transfer the kelp and water into a saucepan/pot and bring it to medium heat.
When small bubbles start foaming on the bottom of the saucepan, remove the kelp immediately.
When the liquid starts to boil, add the bonito flakes in. Turn the heat down to low and simmer for 2-3 minutes.
Turn off the heat, and wait for the flakes to sink to the bottom of the saucepan. Strain the stock through a sifter to separate the flakes.
Steps to make Gyudon:
Place a pan on a medium heat and add the onions in. Dry fry it till the onions wilted and slightly soften. Remove it from the pan and set aside.
Add the prepared stock into the pan, and bring it to boil.
When the stock starts to boil, return the onion into the pan, and add the beef slowly using a tearing motion.
When the beef starts to cook on the outside, add the sugar and mirin. Simmer for 3 minutes. If foams starts to form, skim it off using a spoon.
Add the soy sauce into the pan and simmer over low heat until the liquid is reduced by half.
Cook rice as per instructions. When the rice is slightly cooled, place them into a bowl and scoop the beef and onion on top of the rice. Sprinkle some chili mix, place a couple of spring onions and ginger (if you like). Serve hot.
This post is linked to the event, Little Thumbs up organised by Doreen from my little favourite DIY and Zoe of Bake for Happy Kids, hosted by Mich of Piece of Cake at this post.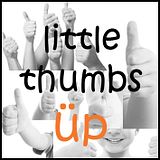 "I am submitting this post to Asian Food Fest #1 Oct 2013 : Japan (Link to AFF Pagehttp://wendyinkk.blogspot.com/p/asian-food-fest.html ), hosted by Alan from travelling-foodies(Link to this page http://travelling-foodies.com/2013/10/01/aff-japan/)"